Measure for Measure Benefit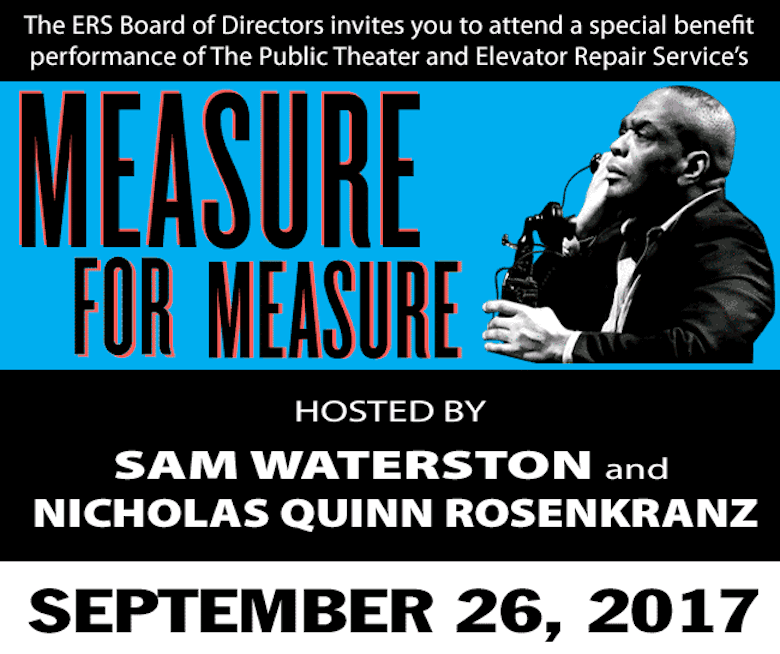 Tuesday, September 26, 2017
7 PM
The Public Theater, 425 Lafayette Street, New York, NY 10003
7 PM – Exclusive Measure for Measure Performance
With theatrical athleticism, Marx-Brothers-inspired slapstick and deeply felt performances, the ERS ensemble brings exciting new life to this story of impossible moral choices in 17th-century Vienna. Radical experiments with speed set the play's combination of the comically absurd and the tragically serious in stark relief, rendering a stunning new production that marries the company's unique performance style with the Bard's exquisitely lyrical language.

10 PM – Party
Mingle with the ERS company and Board of Directors after the show for drinks and light fare at the home of ERS Board Member Nicholas Quinn Rosenkranz.
 Ticket Options
 All tickets include admission to Measure for Measure performance and post-show party, as well as name  listing in the benefit program.
 $1,000 – PREMIUM ORCHESTRA SEATING
 $500 – PRIME ORCHESTRA SEATING
 $250 – ORCHESTRA SEATING
  Donate
 Unable to attend? Please consider making a donation, or paying for an ERS company member to attend  the benefit.

Elevator Repair Service Theater, Inc. is recognized under the Internal Revenue Service Code 501(c)(3) as a not-for-profit organization, and any donation amount over $75 is tax-deductible to the fullest extent of the law. Your tickets will be held at the box office.
---
 HOSTS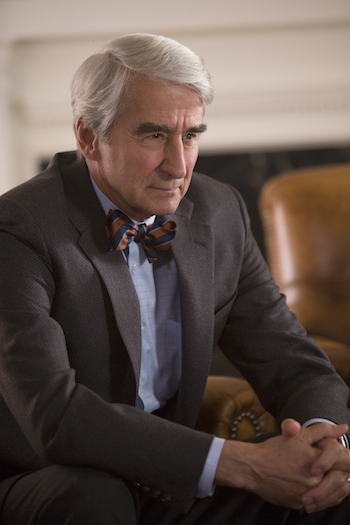 Sam Waterston was born in 1940 in Cambridge, Massachusetts, where his  father was a language teacher and his  mother was a painter. He attended  preparatory schools Brooks and Groton  before earning a scholarship to Yale  University, where he graduated with a  Bachelor of Arts degree in 1962. Later that  year, Waterston made his New York debut  at the Phoenix Theater in "Oh Dad, Poor  Dad, Mama's Hung You in the Closet and  I'm Feelin' So Sad". Waterston's career    goes on to include a plethora of film and  television credits as well as repeated  returns to the stage. His trophy case  includes television awards such as the  Emmy, Golden Globe and Screen Actors  Guild Awards and theater awards like the  OBIE and Drama Desk. Other accolades  include an Academy Award nomination  for his role as journalist Sydney Schanberg  in 1984's "The Killing Fields" and six  Emmy Award nominations for his roles in "I'll Fly Away" and "Law & Order." Today, you can catch Sam's outstanding performance in the Emmy-nominated Netflix Original series "Grace and Frankie" As a member of the boards of the Public Theater, Oceana, and, for over 25 years, of Refugees International, Waterston gives time, talent and resources to these organizations in support of their vital programming and missions.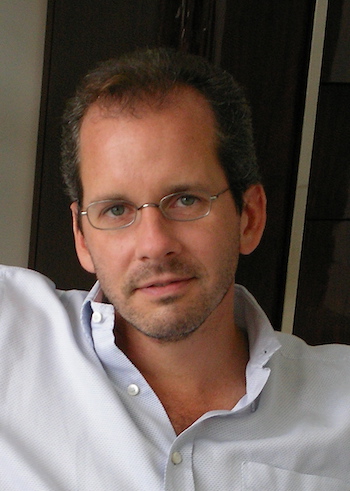 Nicholas Quinn Rosenkranz graduated from Yale University (BA, JD), where he directed many plays. After college, he worked as literary manager of Atlantic Theater Company and assisted David Mamet on the off-Broadway productions of OLEANNA and RICKY JAY AND HIS 52 ASSISTANTS. On Broadway, he produced Mamet's SPEED-THE-PLOW and RACE, as well as Tom Stoppard's ARCADIA. Most recently, at the Public, he co-produced THE SOUND AND THE FURY, by Elevator Repair Service (and he also serves on the Board of Directors of ERS). By day, he is a Professor of Law at Georgetown and a Senior Fellow in Constitutional Studies at the Cato Institute.